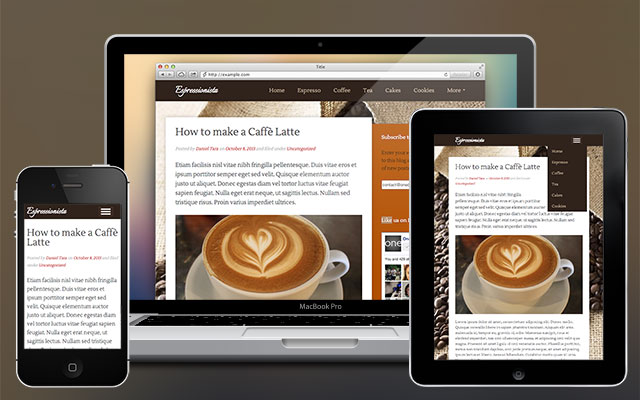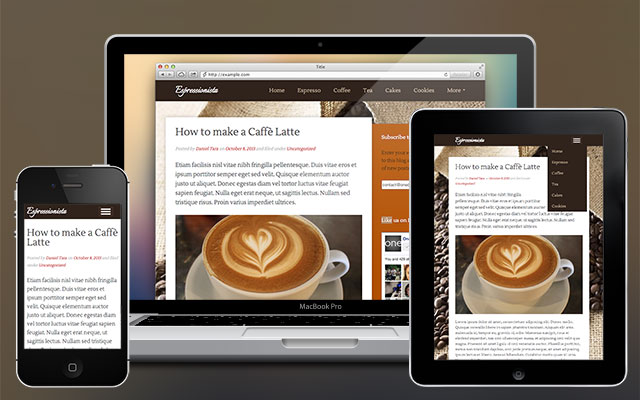 Advertisment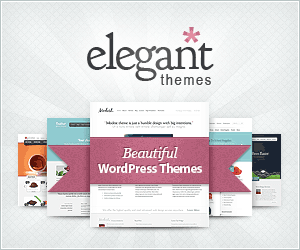 If you're like us then you like to write while enjoying a good cup of coffee. Inspired by that feeling we have created a WordPress theme for bloggers who love to write. There's not much fancy about this theme but carefully chosen typography and a pleasant color scheme so your readers can sit back and enjoy your content. If this sounds just like the theme you have been looking for go ahead and download it for free:
Read more to see what this theme has to offer:
Features
The theme has a responsive layout which fits on almost any device, a static header and a special feature that makes overflowing menu items stack inside a submenu group so the main navigation always displays in one line. It uses only flat background colors so the theme's color scheme is easily customizable via theme options. You also have different choices for typography: you can choose which font, size and color to use for your text.
Flexible, multicolumn grid
Responsive Layout
Post Thumbnails
Post Formats
Static Header
Menu items overflow grouping
Customizable color scheme
Custom fonts and advanced typography options
Instructions
Menu Items Overflow
When the all items in the navigation menu can not be displayed in a single line
the overflowing items will be in a submenu labeled "More":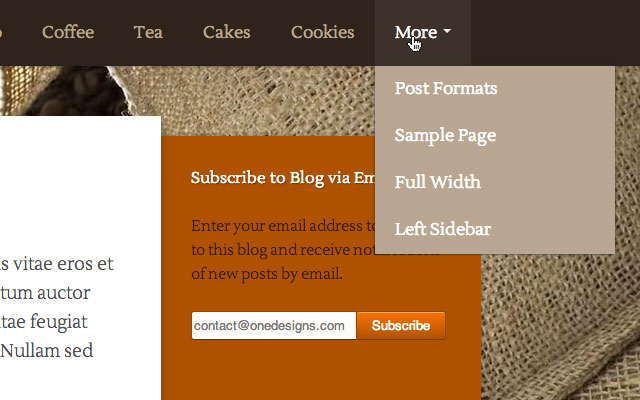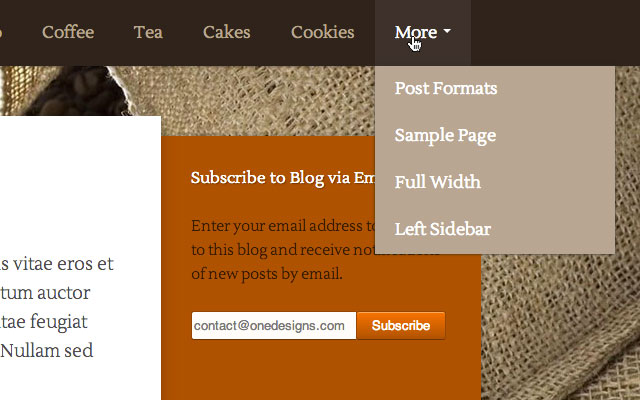 Post Excerpts
By default this theme does not create excerpts by trimming post content to the first 55 words. Instead custom post excerpts are displayed above post thumbnails along the post content which is displayed below. This applies to both archive pages and single posts.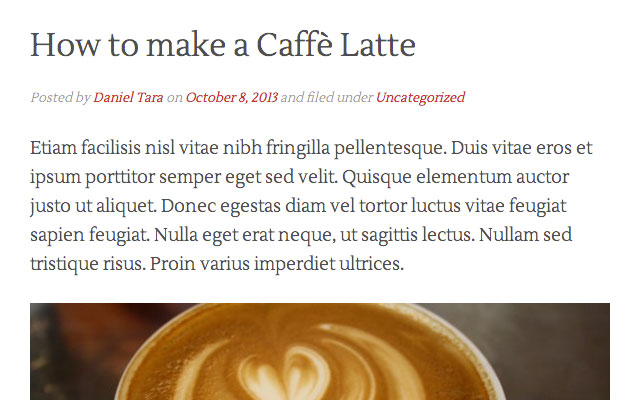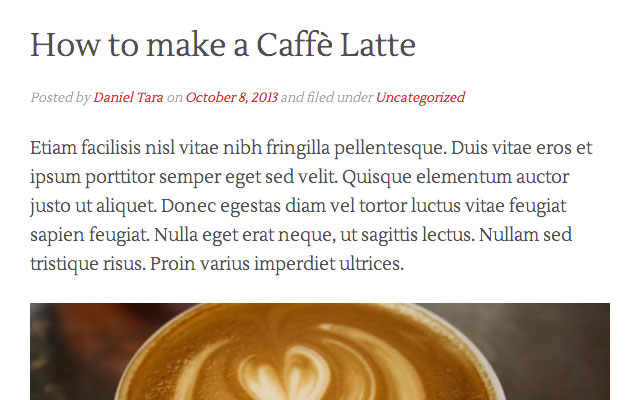 Support
For any support questions please use the dedicated section at the forum.
The theme is released under GPL. Feel free and encouraged to use, modify and redistribute it however you like.
We'd love to know what you're doing with this theme. Please let us know by dropping us a comment in the box below. Happy blogging!