Advertisment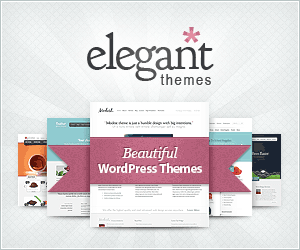 Fascinated about online pinboards? Do you like to display a multitude of media formats on your website? Do you like your content showcased in a beautiful grid? We have built a theme that lets you do just that. And we called it simply and suggestively: Pinboard. The theme has a responsive layout optimized for the most common devices: desktops, laptops, tablets and smartphones.
Pinboard has been designed with showcasing content in mind. It has several options for layout and the number of columns on which content is displayed and has a portfolio section if you wish to elegantly show your work. Are you ready to take this theme for a spin? Hit the download button below or click the demo link to see it like in action:
All the theme's features come packed with the default settings and taked little effort to get it up and running but each of this feature has been built into a separate template in case you need do do advanced customizations to your website. Click on any of the sections below to get additional information about the theme:
Here's a full view of the theme's home page in Grid View, including the Featured Post Slider: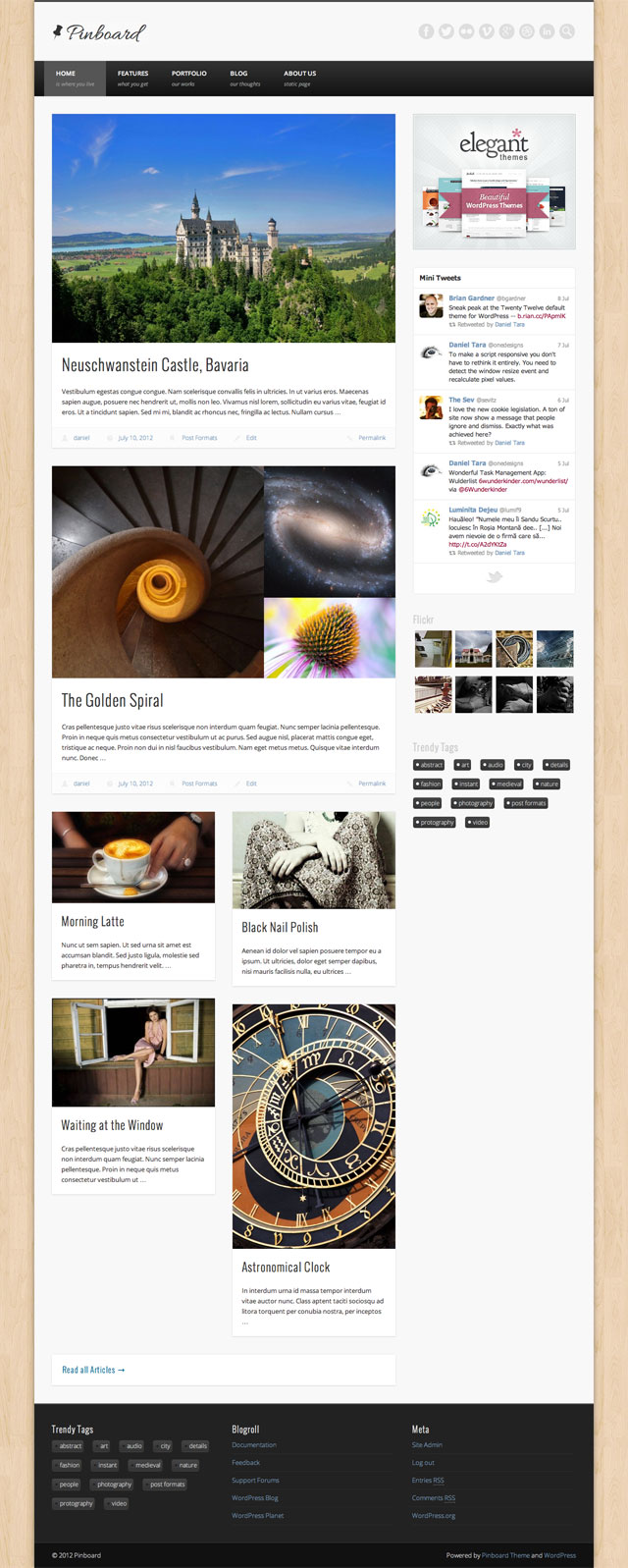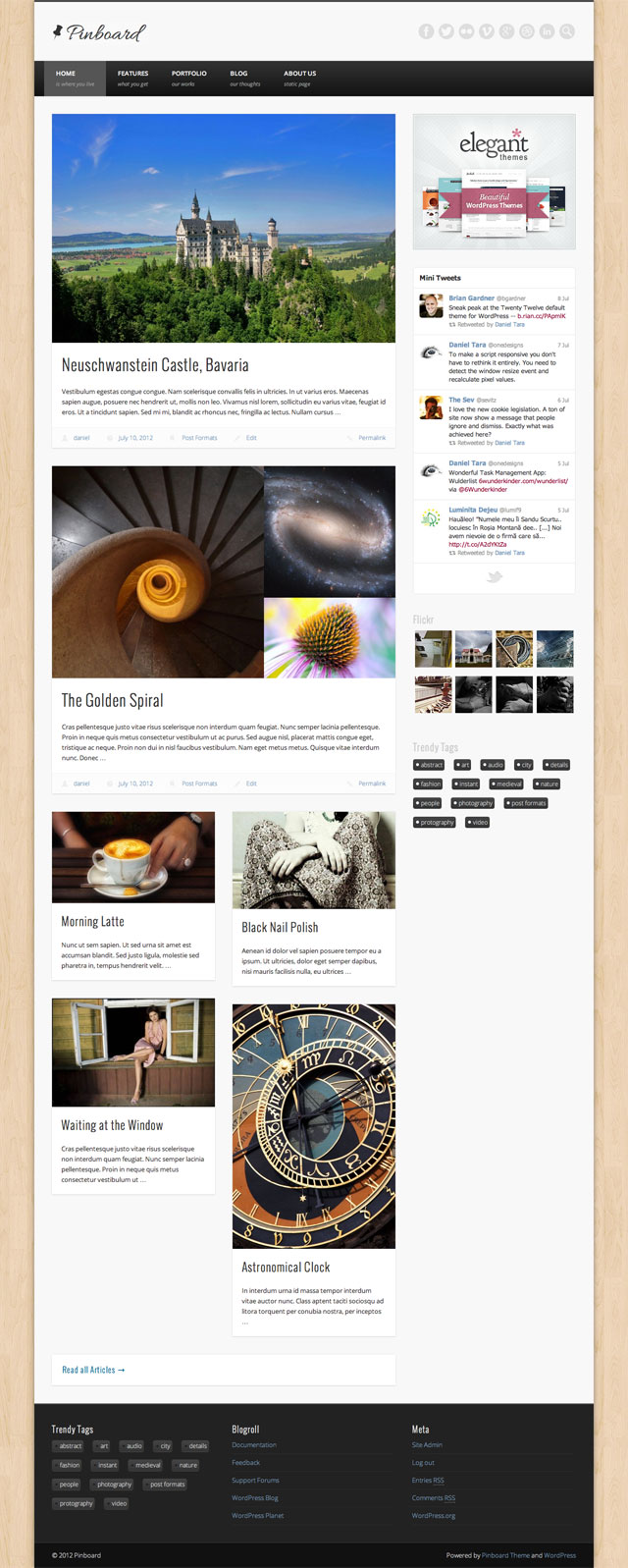 Read more below to see what this theme has to offer:
Features
We have carefully crafted this theme so it can fit any type of content. It is comes with a responsive layout and an advanced and flexible grid powered by jQuery Masonry that automatically and smoothly adapts to changes to the viewport of your browser. Here's a list of all the features this theme comes packed with:
Flexible, multicolumn grid
Responsive Layout
Post Thumbnails
Post Formats
Audio & Video playback
Dedicated portfolio section
Multiple layout options and custom page templates
Built-in design elements for creating custom layouts and landing pages.
Custom fonts and advanced typography options
SEO-ready and options that give you control over code semantics
Clean, organized and documented code
Instructions
Adding descriptions to menu items
The theme's navigation allows a small description to be displayed below each menu item. To enable this, in the admin panel go to Appearance > Menus, expand the menu items and enter its description in the field called "Title". This will then automatically be converted into a description to be displayed below the menu item.
Adding thumbnails to posts
The theme supports the built-in WordPress featured images functionality. To add a thumbnail, when editing a post, open the upload tool, select the image you wish to set as thumbnail and select "Use as Featured Image". Note that thumbnails appear only in blog post lists. To display then in single posts you need to insert them manually.
Adding posts to the slider
The slider displays sticky posts as featured. Mark the posts you wish to add to the slider as sticky
and they will be added automatically. Note that this mode disables the normal post order with sticky posts on top
and sticky posts will appear only in the slider.
Adding a Logo
The theme uses WordPress built-in custom header functionality to handle logos. To add a logo to your website, go to Appearance > Header and upload your desired image. You can then adjust the image's width but not the height. The optimal size for logos is 196×48 pixels. Note that you need at least WordPress version 3.4 to benefit from this functionality.
Support
For any support questions please use the dedicated section at the forum.
The theme is released under GPL. Feel free and encouraged to use, modify and redistribute it however you like.
We hope you will find great use for this theme. Please let us know how it has made your life easier by dropping us a comment in the box below. Happy blogging!